Guided tour programme in Yuryev-Polsky.
Duration of tour – 15 hours
Travel rout: Kolomna – Kirzhach -Yuryev-Polsky– Kolomna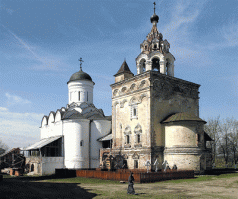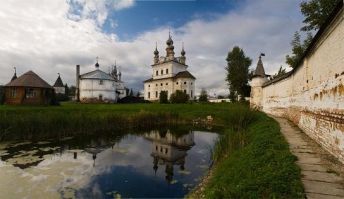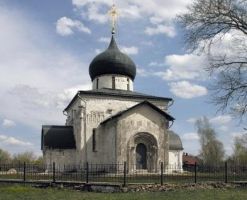 Tour programme:
7:00– 7:30 Meeting of the group at the "Trade Centre "in Kolomna.
7:30 Departure to Yuryev-Polsky (travel information). 11.30
Annunciation monastery in Kirzhach. Excursion in the Annunciation Monastery in Kirzhach. This is a small, but cozy cloister, was founded in 1358 by Sergius of Radonezh. Roman Kirzhachsky became «the abbot of Russian land» in this holy site. Russian Holy relics of St. Roman buried in the Cathedral of the Annunciation Monastery.
12:30
Lunch in restaurant "Kirzhach" .
14.30 Yuryev-Polsky. Michael-Archangel-Monastery. Sightseeing tour in Yuryev-Polsky . Visit the exhibits of the local memorial estate of Michael-Archangel-Monastery. Unique monuments of ancient architecture are preserved in this ancient city. The real treasure of Vladimir and Suzdal is St. George Cathedral, built in the XIII century.
16:30
Free time.
17:00
Departure to Kolomna.
Tour price per person: 1400 rubles.
Tour price includes:
* travel by comfortable bus;
* educational excursions;
* guided tour
* hot dishes