Guided tour programme in Alexandrov.
Duration of tour – 14 hours
Travel rout: Kolomna – Alexandrov - Kolomna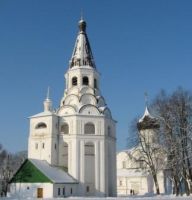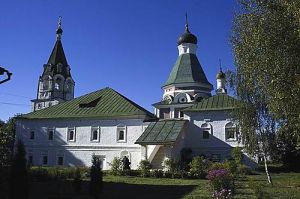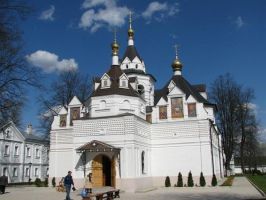 Tour programme:
6:30– 7:30 Meeting of the group at the "Trade Centre "in Kolomna.
7:00
Departure to Alexandrov (travel information). 11.30
Alexandrov Kremlin.
Excursion in Alexandrov Kremlin - a country residence of Russian tsar Ivan the Terrible. The architectural complex of a palace - fortress is the rarest masterpiece of Old Russian architecture of the XV-XVI centuries. This place is steeped by uncountable legends and secrets.
12:30
Lunch in café "Person".
14.30
Holy Trinity monastery of St Stephen of Makhra.
Excursion in the monastery, founded by St. Stephen of Makhra (Makhrishche), a disciple and companion of St. Sergius in the XIV century . Acquaintance with the history and life of the ancient monastery of St Stephen of Makhra. The main shrine of the monastery is precious relics of its founder.
16:30
Free time.
17:00
Departure to Kolomna.
Tour price per person: 1550 rubles.
Tour price includes:
* travel by comfortable bus;
* educational excursions;
* guided tour
* hot dishes