Guided tour programme in Troitse-Sergiyeva Lavra.
(Holy Trinity-St. Sergius Laura)
Duration of tour – 13 hours
Travel rout: Kolomna – Troitse-Sergiyeva Lavra – Kolomna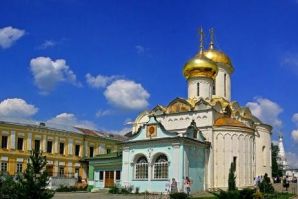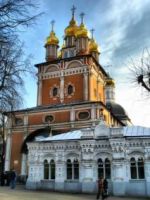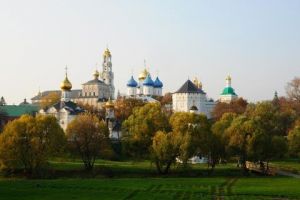 Tour programme:
6:30 – 7:00 Meeting of the group at the "Trade Centre "in Kolomna.
7:00 Departure to Troitse-Sergiyeva Lavra.
11:00 Troitse-Sergiyeva Lavra. Sightseeing tour in the monastery of St. Sergius of Radonezh. Acquaintance with architectural ensemble of the ancient monastery, which has been created an inimitable image by the best Russian architects for more than five centuries.
12.30 The museum exhibition "The Sacristy." Excursion in the museum expositions of the Sacristy of the monastery. You will get acquainted with the rich collection of works which belongs to the ancient art of XIV-XIX centuries. They were collected within the walls of the monastery of Great Lavra for centuries-old history.
14:00
Lunch in a frater the monastery of the Old Hotel.
15.00
Archeological Church Chamber is a museum of the the Moscow Spiritual Academy. Excursion in the halls of the unique church museum which has a great scientific and educational value in the work of the Moscow Spiritual Academy and Seminary.
16.00 Free time.
17:00
Departure to Kolomna.
Tour price per person: 1450 rubles.
Tour price includes:
* travel by comfortable bus;
* educational excursions;
* guided tour
* hot dishes