Guided tour programme in Volokolamsk.
Duration of tour – 14 hours
Travel rout: Kolomna – Volokolamsk - Joseph-Volotsky Monastery -Kolomna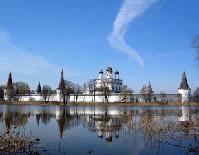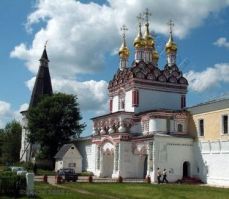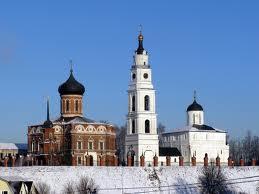 Tour programme:
5:30 – 6:00 Meeting of the group at the "Trade Centre "in Kolomna.
6:00
Departure to Volokolamsk (travel information).
11.00
Volokolamsk . Volokolamsk Kremlin.
Panoramic tour in Volokolamsk and "Volokolamsk Kremlin" – an ancient monument of the history and culture of XI-XVII centuries. From defensive earth shaft and amazing white stone Voskresensky Cathedral (XVcentury) were remained in the historic center of Volokolamsk from times gone by.
12:30
Lunch in café "Person".
14.30
Joseph Volotsky Monastery. Excursion in Joseph Volotsky Monastery – a famous religious center of Old Russia. Volotsky Monastery is truly an outstanding historical and monument of ancient architecture. Its founder was Joseph Volotsky, a monk, a social activist, a brilliant writer and a theologian.
16:30
The Entry of the Most Holy Theotokos into the Temple. Visit the Vvedensky temple and sacred spring in the village Spirovo. According to legend, this ancient settlement was St. Joseph Volotsky's patrimony.
17:00
Departure to Kolomna.
Tour price per person: 1250 rubles.
Tour price includes:
* travel by comfortable bus;
* educational excursions;
* guided tour
* hot dishes