Guided tour programme in Serpukhov.
Duration of tour – 15 hours
Travel rout: Kolomna –Serpukhov -Kolomna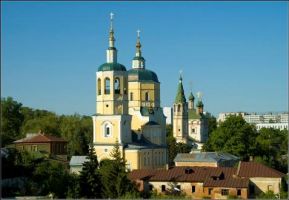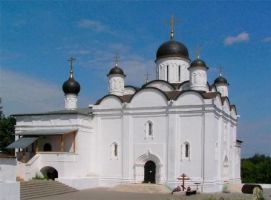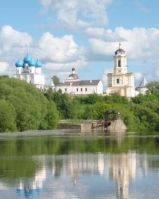 Tour programme:
7:30 – 8:00 Meeting of the group at the "Trade Centre "in Kolomna.
8:00 Departure to Serpukhov. (travel information).
11.00
Vysotsky Monastery. Excursion in one of the oldest monasteries which are founded by Sergius of Radonezh in Rus. The unique architectural ensemble of the monastery is the original ornament of Serpukhov. Nowadays the monastery is famous for miracle-working icon of the Feast of St. Mary "The Inexhaustible Cup".
12:30 Lunch in café of Serpukhov.
13.30
Serpukhov. Vladychny Convent. Excursion in Serpukhov. This old Russian town keeps a lot of historical monuments and is beautiful for its architecture staginess. You can visit the cathedral hill, where once stood the white-stone Kremlin and the Vladychny Convent.
15:30
Serpukhov History and Art Museum.
Excursion in the museum which will introduce the architecture of the mansion and art museum.
17:00
Departure to Kolomna.
Tour price per person: 1450 rubles.
Tour price includes:
* travel by comfortable bus;
* educational excursions;
* guided tour
* hot dishes